Thirsk Squash Club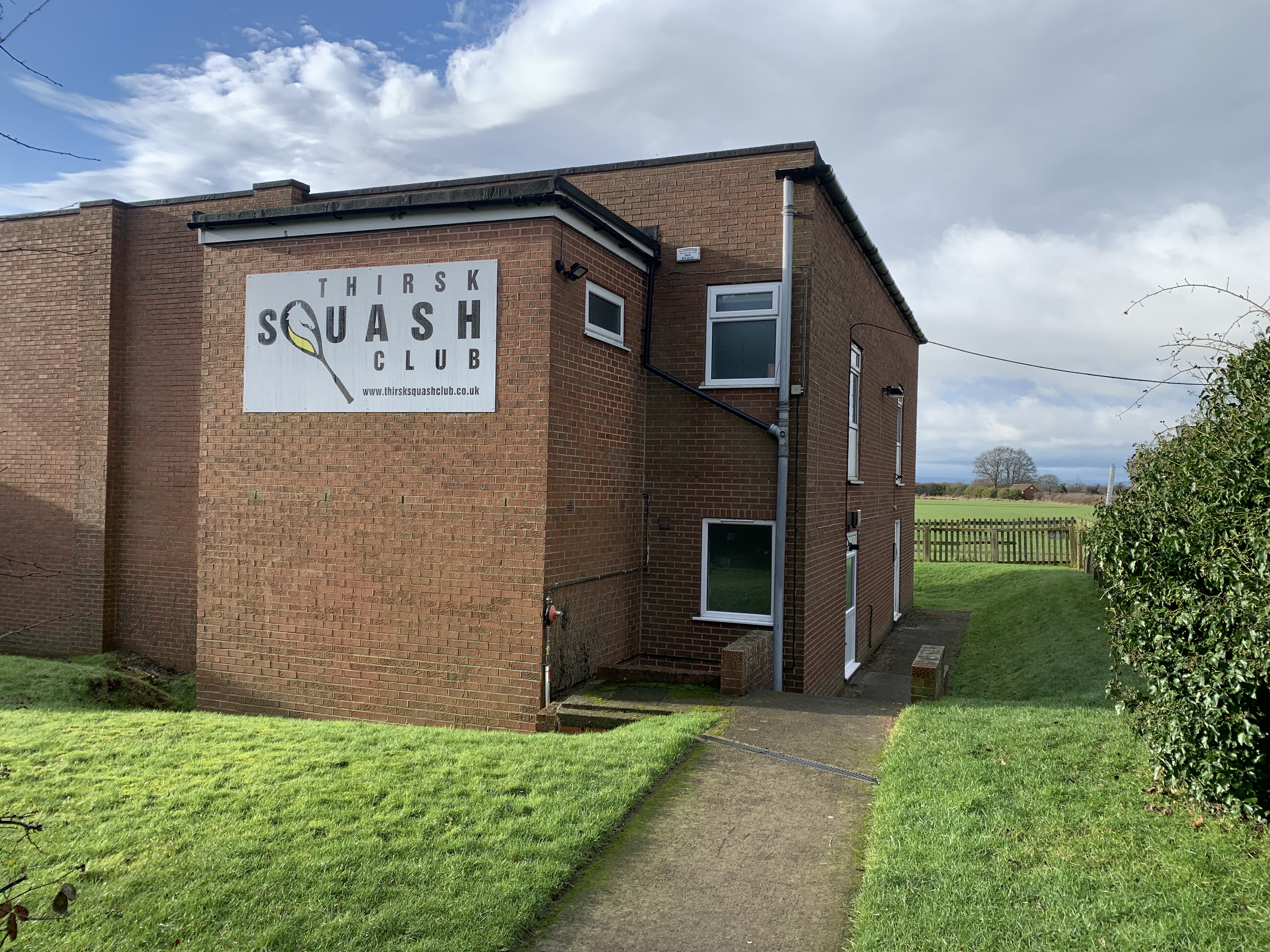 Thirsk Squash Club, part of Thirsk Athletic Sports and Social Club, is situated alongside Thirsk Racecourse. This well-established club has 2 recently refurbished courts and can offer members of any skill level and experience a great place to train, compete, learn & develop their skills.
Thirsk Squash Club has teams competing in regional club competitions and offers internal league matches, with our men's team playing successfully in the North Yorkshire Squash League.
We welcome all members along to Club Night on Mondays and Fridays from 5:30pm, a great way to meet and play against new opponents.
Club News
New ladies-only club night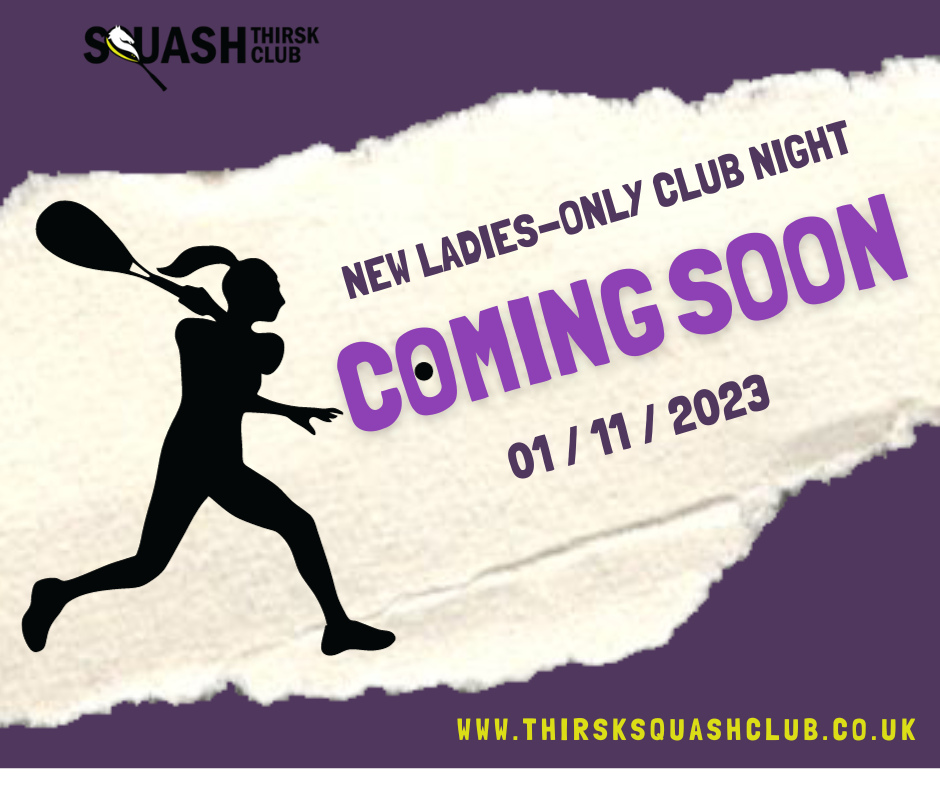 After the success of our first ladies-only coaching programme we are keen to attract even more female members of any standard. From 1 November 2023, we are introducing a new Ladies-Only Club Night on Wednesday evenings from 5:30-7:30pm.
Both courts will be reserved and a qualified England Squash coach will be available for those that want a little more help.
The Ladies-Only Club Night is available to on a Pay-and-Play basis for just £3 per session (as well as to any existing members).
Squash is well-proven as being one of the best all-round sports for improving physical health and a lot of fun.
Why not come along and learn how to play and meet some new friends?
----------
Trial membership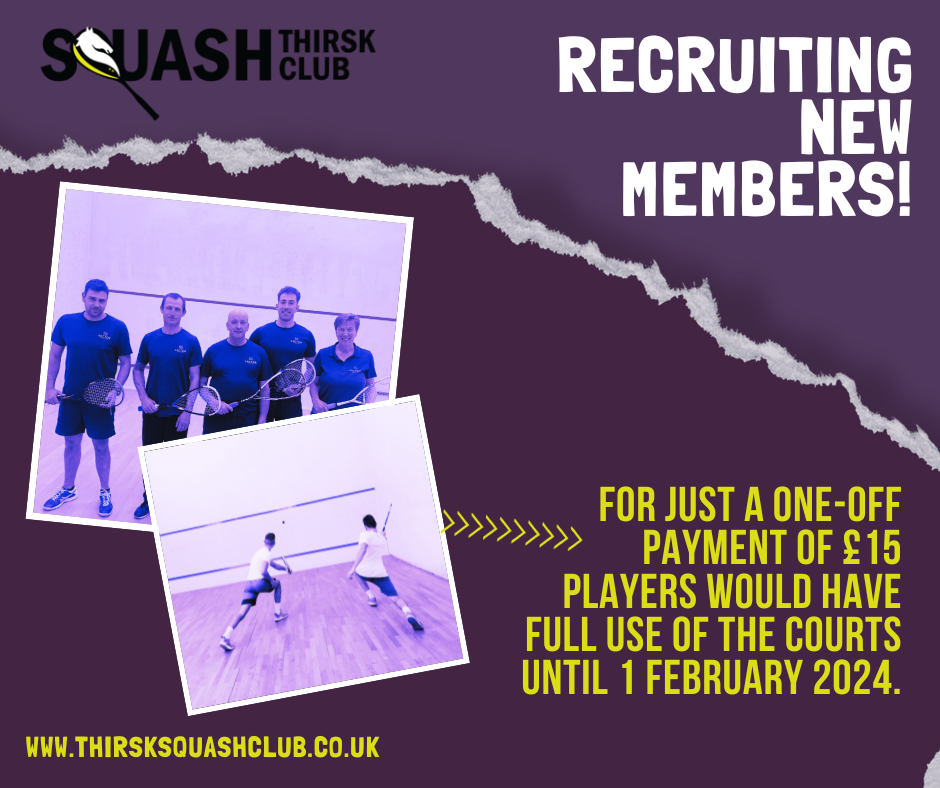 Thirsk Squash Club is a small but vibrant squash club with two high quality courts and an active membership and coaching team.
As a friendly club with male and female members ranging from regional league players to complete beginners just learning the game.
We are keen to expand our membership and invite new and returning players to join on a short-term trial membership offer.
For just a one-off payment of £15 players would have full use of the courts until 1 February 2024.
Light meter costs are an additional £4 per 45 min game.
----------
As well as Squash, we are pleased to offer Racketball to our members.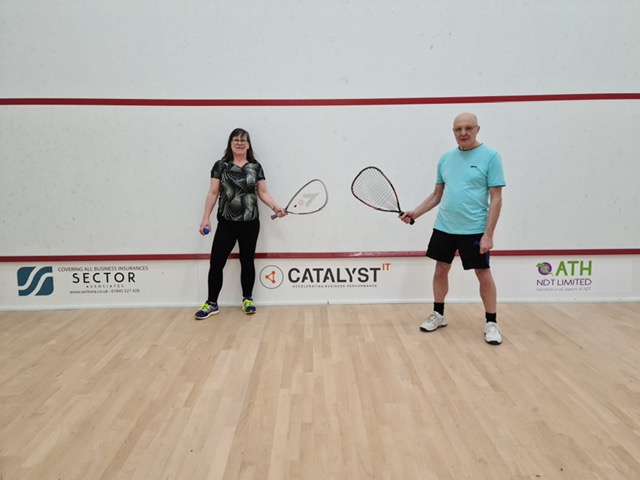 Racketball has really taken off at many clubs now. It is a little easier to play than squash, as the ball is much bigger and it bounces more, giving more time to get there.
It is a fun game for all the family and great exercise.
We have rackets and balls available for members to use.
----------
We are pleased to welcome a further new court sponsor, ATH NDT Limited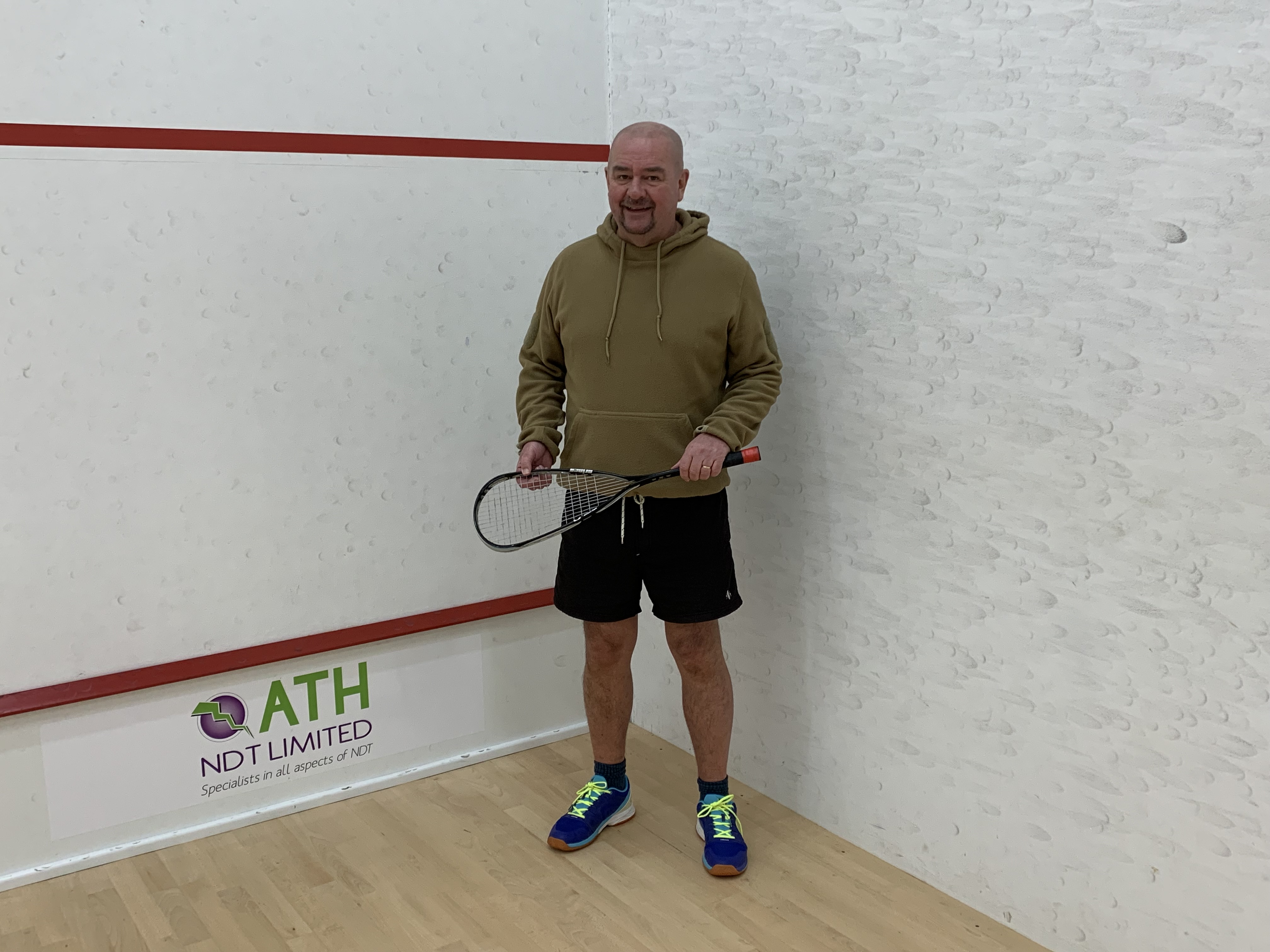 Tony Heaton, ATH's Managing director, is a keen player and member of the club.
You can read more about ATH here